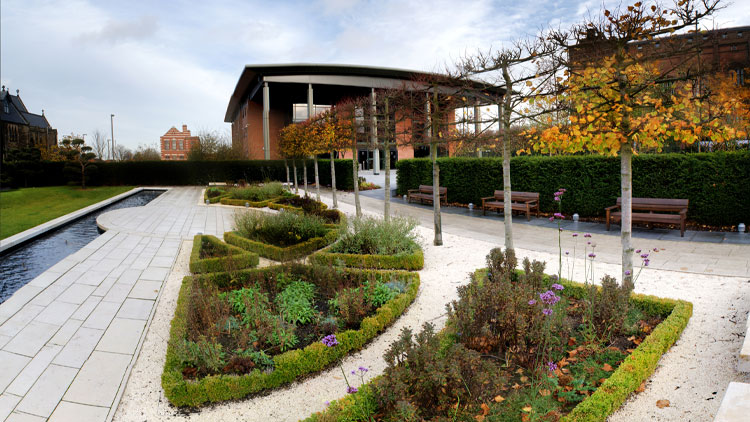 Serial Spectres, Dreams and Legacies
A programme of ambient, open-form, sonic and musical responses from a collective of jazz, electronic and classical musicians on the centennial of Arnold Schoenberg's development of compositional serialism.

Across the many subgenres of contemporary classical, experimental rock and jazz through to the many paths of ambient, techno and noise music exploration – traces of serialist thought can still be intuited.

This evening's concert offering will celebrate this legacy of sonic and musical diversity.

During the summer of 1923 in Vienna (100 years ago – which curiously was a relatively cool one when compared to those experienced in 1859 and 1957) the composer Arnold Schoenberg finally published his Piano Suite Op.25 on which he had been working since 1921 a period on which he was honing the craft of what became known as 12-tone technique, dodecaphony, or serialism.  On the completion of his Piano Suite, he allegedly said to a fellow musician that he had "found something that will ensure the supremacy of German music for the next hundred years." 

This utterance in hindsight has a rather forbidding tone - given that 10 years later saw the rise of Hitler and Schoenberg being Jewish had to flee his beloved Vienna, spending the last 20 years of his life in the USA.  However, during the century that has passed since that summer in Vienna the unforeseen consequences of Schoenberg's ideas have had and continue to have far-reaching consequences for music around the world. 

Schoenberg's serial ideas, effectively attempted to democratise the elements of sound in order to explore fundamental relationships between sound and the psyche (Schoenberg was very well-acquainted with the ideas of a fellow Jewish Viennese citizen - Sigmund Freud) undoubtedly opened up a whole new universe of discovery for musical expression.

The concert will include contributions from electronic musician and composer Peter Coyte and visual artist diz_go. 

Peter Coyte started out as Shape Navigator on Guerilla Records in the 90s writing with Coldcut, Seal, David McAlmont and Heartless Crew and is a composer of music & sounds producing work in theatre, film and installations. He has long term collaborations with Filmmaker Joanna Callaghan, choreographer Dora Frankel, writer/poet Salena Godden (Mrs Death Misses Death) and circus artist & dragademic John-Paul Zaccarini. Together with Clive Walpole they host Coastal Electronauts monthly meet-up and podcast. 

diz_qo has been a bit visual for a few decades now, creating nearly and most certainly: kinetic art, projection installation, digital art, Etch A Sketch, & balloon work. His early experiments dabbled in tape/slide, 16mm film, & taping over other people's VHS tapes. Whilst part of the Colosseum Project / Luna Nera art collective, who created site-specific events primarily in abandoned buildings, diz_qo created installations using found materials, lost luggage, & 1970s cookbooks. More recently diz_qo has created video installations at the Delaware Festival, Jaki Liebezeit Book Launch, Intrinsic, Cluster, Alchemy, Tinderdust Festival, WP Electronk live, and various Coastal Electronauts events.
 
Various Prices
(incl. administration fee) plus no fulfilment fee per order.
07 December 2023
The Capstone Theatre